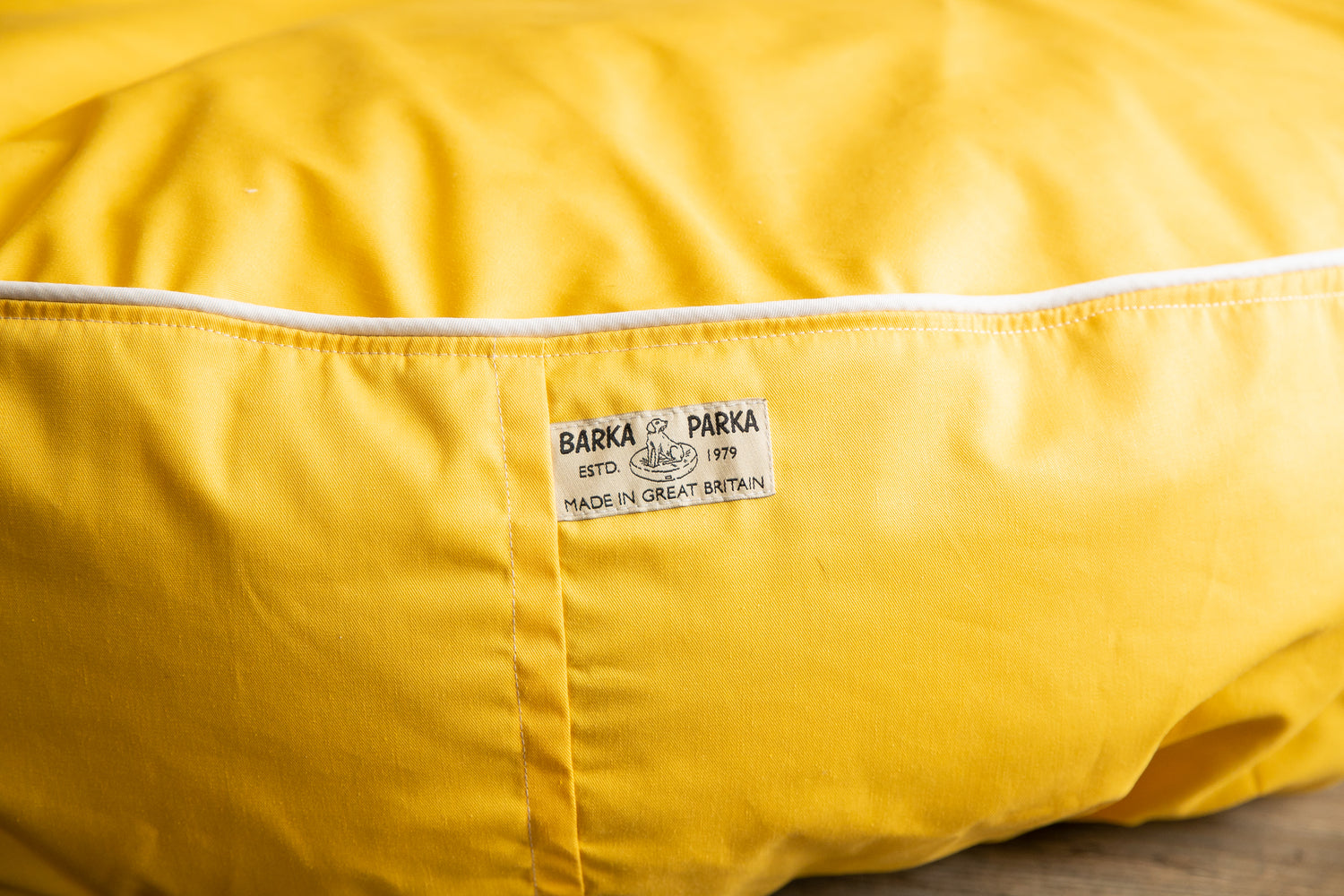 Our Story
BARKA PARKA began as a hobby for the Coffman sisters in Seventies Australia.
Their Labrador, Lucas, had outgrown his bed by 11 months, and finding nothing to replace it, they made a bed themselves. In doing so, Janet, along with her sisters Marion and Brenda, created a new concept in pet bean bags; a round bed giving great support, and a slip-cover that takes seconds to change.
A BARKA PARKA is not only comfortable, but hard-wearing and easy to clean. And, with this ethos, the business was born in 1979.
The original bed is still in daily use.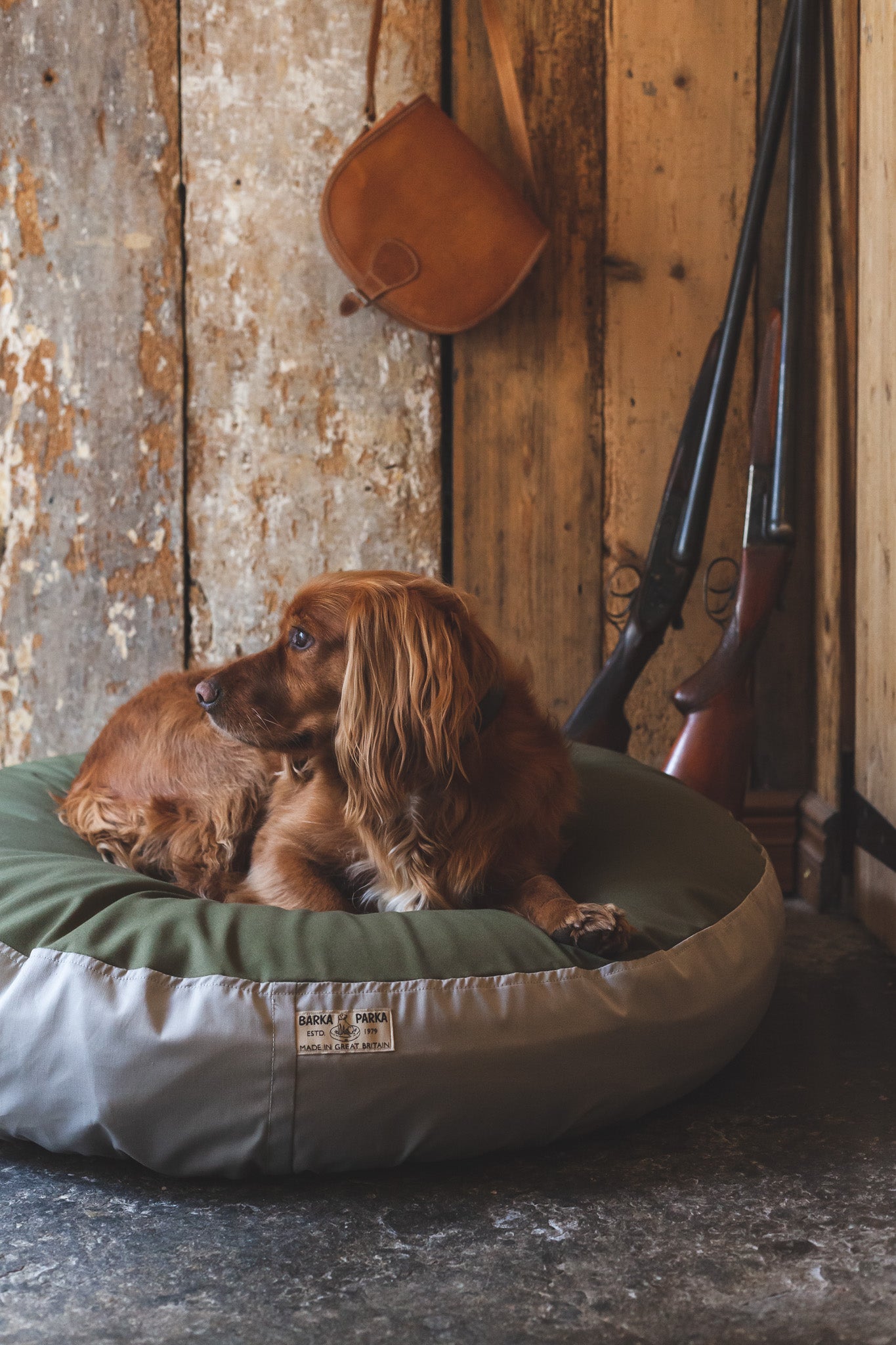 In 1986 the Coffmans returned to Great Britain, the country of their birth, bringing BARKA PARKA with them. To the present day it has provided comfort to thousands of pets in the United Kingdom and across the World.
Retiring in its fortieth year, they placed the company in the hands of Emma 2019, knowing their ethos would be continued - hand-made, durable and Made in Britain. Something that will never change.
BARKA PARKA continues to make beds to the same high standards in its UK workshop, as it has for decades. And that continuity extends to Hazel, Beau and Scout joining as company dogs.​​
A photo of Lucas the Labrador, on the first bed, inspired the company logo, but there have been a long line of dogs with BARKA PARKA:
Lucas (1979) Lincoln (1986) Kuldi (1989) Devon (1994) Merlin (2001) Sorrell (2005) Velvet (2007) Deejay (2014) Sekonda (2016) Hazel (2019) Beau (2019) and Scout (2021)
We know that your dogs will love their beds as much as ours do.